THE BEST RESTAURANT IN JAIPUR
The Peacock Restaurant
Serving Indian and non-Indian selections. Traditional breakfasts, noon-time snacks and rich gourmet regional fare are available. Many of our dishes are designed for traveling vegetarians. The restaurant is themed after the national bird of India – The Peacock, which occupies a respectable position in Indian culture and is protected by religious sentiments.
Our restaurant  is a delightful calm place where you can sip a chai tea or have a bite, admiring the old Hathroi Fort only meters away. The quirky decor and our chef's delicacies are sure to make for a perfect experience.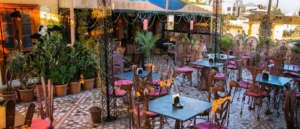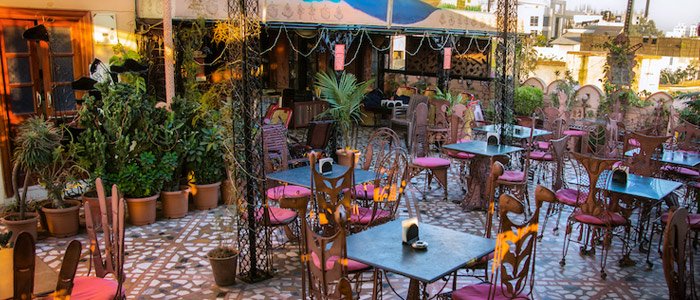 A WIDE RANGE OF DISHES TO SERVE ALL TASTES
The Peacock Restaurant
"This multilevel restaurant at the Hotel Pearl Palace gets rave reviews for its excellent yet inexpensive cuisine (Indian, Chinese and Continental) and fun ambience. The attentive service, whimsical furnishings and romantic view towards Hathroi Fort make it a first-rate restaurant. In addition to the dinner menu, there are healthy breakfasts and great-value burgers, pizzas and thalis for lunch."
"An Oasis! A restaurant the uses purified water means a restaurant where I can eat a SALAD. After weeks of fully-cooked meals, it's a like dream to have raw vegetables."
MARGARET, LOSTANDFOUNDTRAVEL.NET
"Truly a wonderful restaurant. Sits on  multiple levels. We were there for sunset, and views were stunning. Offer a wide variety, from traditional Indian to pizza. All good, all at ridiculously low prices. Good service as well.
MICHAEL, GOOGLE REVIEWS